Crawford Funeral Home | Northridge, CA
Cemetery and Funeral home at 8717 Tampa Avenue, Northridge, Los Angeles, CA 91324
---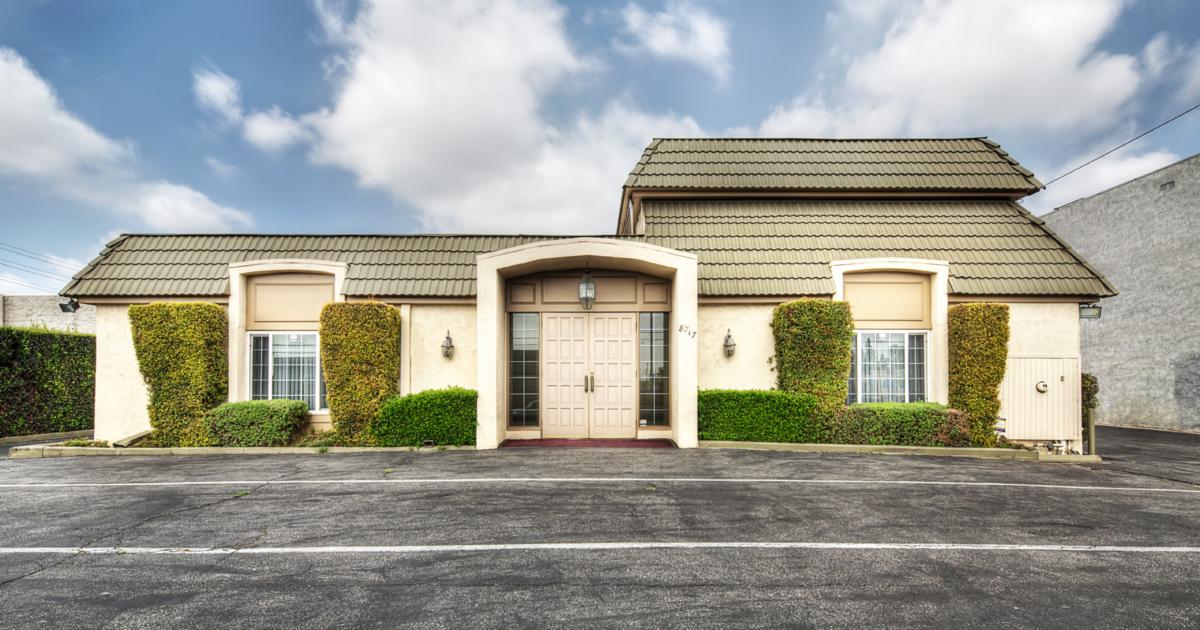 Crawford Mortuary contacts
Crawford Mortuary rating
★ ★ ★ ☆ ☆ (5 reviews)
How would you rate Crawford Mortuary?
☆
☆
☆
☆
☆
Working hours of
Crawford Mortuary
Open now.
Today: Open 24 Hours
| | |
| --- | --- |
| Sunday | 12:00 am - 11:59 pm |
| Monday | 12:00 am - 11:59 pm |
| Tuesday | 12:00 am - 11:59 pm |
| Wednesday | 12:00 am - 11:59 pm |
| Thursday | 12:00 am - 11:59 pm |
| Friday | 12:00 am - 11:59 pm |
| Saturday | 12:00 am - 11:59 pm |
Vacancy Crawford Mortuary (jobs):
Coming soon
Advertisement
Make a Donation to help this CemeteryFuneral home website!
Your donation will help further our mission to share information about Crawford Mortuary on site alluschurches.com and add services for the CemeteryFuneral home. Your donation will also help humanitarian services and coronavirus pandemic aid.

Last reviews about Crawford Mortuary
in Los Angeles, CA
Add your review. Your feedback helps to get feedback and an honest opinion about the Crawford Mortuary.
Thanks to the reviews, people get the knowledge of mistakes or warmth and delight of gratitude.
★ ☆ ☆ ☆ ☆

Terrible place. Wouldn't recommend this place over priced and wanna take your money. Very bad attitudes at this place. For the same services here they wanted to charge us almost 5 grand and went elsewhere and it was 3,700. Same exact service crawford is a rip off

Added June 05, 2017 by Jill Williams

★ ★ ★ ★ ★

I want to say thankyou very much to all the staff. You are very professional and understanding.My family never felt like you took advantage of our situation.we felt like you treated us like you would treat your own family.I don't wish for anybody to go through what my family just went through, but if you ever need mortuary services.I highly recommend Crawford mortuary.

Added April 04, 2017 by Martha Ceballos

★ ☆ ☆ ☆ ☆

I had my mom cremated there last December. It was an awful experience. The woman who helped us seemed confused and unorganized. When we went to pick up the remains she walked out to the lobby with a paper bag and the box which contained her ashes. We had just had my Mother in law cremated at Bastain and Perrott, Oswald Mortruary and when we went to get the remains they put us in a private room with an alter and her remains were in a velvet sack and told us to take as long as we wanted. I wish I had taken my mom to them. To top off the whole experience they sent me a 1 year anniversay condolence card of the passing of my husband. Last time I looked he was still alive.

Added March 05, 2017 by Lisa Grace

★ ★ ★ ★ ★

The previous review"ers" Are stupid
AF. In 1971, we lived right across the street from Crawford. Today , my son
Is 20 & hiz first & my forever fave
Band he named Mortuary. I swear to
Ah Puch!!! I recently wlked into
Crawford for a looksie. First reaction:
The place smelled excellent.. & a very
Sexy young black woman greeted me
In a very warm sincere manner.
So, to hell with yu naysayers

Added December 25, 2016 by Kaleen Davis

★ ★ ☆ ☆ ☆

Stay away from this place go up the street to Bastian & Perrott, Oswald Mortuary, or you will regret it.

Added October 22, 2016 by Toys and Dolls
How would you rate Crawford Mortuary?
☆
☆
☆
☆
☆
Crawford Mortuary website info
Website address: crawfordmortuary.com
Website title: Crawford Funeral Home | Northridge, CA