Guardian Angel Catholic Church
Guardian Angel Church – A Roman Catholic Faith Community
Church at 10919 Norris Avenue, Pacoima, Los Angeles, CA 91331
A Roman Catholic Faith Community
---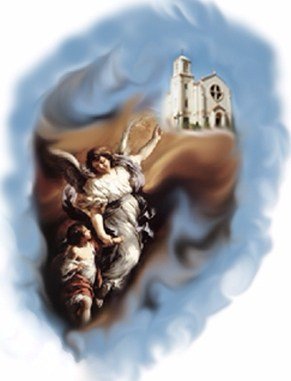 Guardian Angel Catholic Church contacts
Make a Donation to help this Church!
Your tax deductible donation will help further mission to Guardian Angel Catholic Church on site alluschurches.com

Guardian Angel Catholic Church rating
★ ★ ★ ★ ☆ (4 reviews)
How would you rate Guardian Angel Catholic Church?
☆
☆
☆
☆
☆
Working hours of
Guardian Angel Catholic Church
Closed now.
Today: 09:00 am - 08:00 pm
| | |
| --- | --- |
| Monday | 09:00 am - 08:00 pm |
| Tuesday | 09:00 am - 08:00 pm |
| Wednesday | 09:00 am - 08:00 pm |
| Thursday | 09:00 am - 08:00 pm |
| Friday | 09:00 am - 08:00 pm |
| Saturday | 09:00 am - 12:00 pm |
Vacancy Guardian Angel Catholic Church (jobs):
Coming soon
Guardian Angel Catholic Church photos
Last reviews about Guardian Angel Catholic Church
in Los Angeles, CA
Add your review. Your feedback helps to get feedback and an honest opinion about the Guardian Angel Catholic Church.
Thanks to the reviews, people get the knowledge of mistakes or warmth and delight of gratitude.
★ ★ ★ ★ ★

Our family has grown spiritually since attending this parish. It is not in the best part of town, but well worth it!!! If you want no nonsense, authentic true to the Catholic Faith teaching, then this is the place to go!!! I am sorry that Sam had such a horrid experience, the church is very small and crying or unattended children are a huge distraction. It is greatly appreciated if the parents will be fair to their kids and others, and take them out for a breather. The paver patio is sheltered, and inviting. St. Michael and Mary statues are beautiful, there are benches to sit and meditate while your little one takes a small break, and then try to rejoin the Mass. Little by little children learn, after all Jesus says "Let the children come to me". Our youngest just turned 5, if we were blessed with another we would not hesitate to bring a baby to church. It is never easy getting the kids settled into sitting quietly for an hour. But as parents we must find a way to rear them in a dignified and selfless manner. Let us be open, recognizing our own mistakes, and forgive those of others. We should all agree and be one, united, not against each other. Sam I hope you can give this little parish another try, I pray that if anyone was less than charitable to you, that you forgive them. Mostly, that they reflect on their actions and realize that we are a community and that our actions should mirror those of our Christ. Never forget, we are there to worship, to give thanks, pray together, and receive our Lord, not for ourselves but for He who loves us!

Added April 17, 2017 by Janet America Flores

★ ★ ★ ★ ★

Beautiful church. It is small in size, but it eminates splendor and reverence. The main focus is the tabernacle.

Added March 02, 2017 by A Fuentes

★ ☆ ☆ ☆ ☆

horrible school, they do nothing to those who bully on kids , & discriminate you for who you truely are.

Added January 19, 2017 by Carolina Grove

★ ★ ★ ★ ★

Small Church with a big heart for those who attend the mass, don't get caught up in where the church is at I always receive from God when I go the Priest and the chior give from their heart

Added November 18, 2016 by Vincent Franco
How would you rate Guardian Angel Catholic Church?
☆
☆
☆
☆
☆
Guardian Angel Catholic Church website info
Website address: guardianangelparish.com
Website title: Guardian Angel Church – A Roman Catholic Faith Community
Website description: A Roman Catholic Faith Community